Hailey Rose Damon is the adopted daughter of Kate and Toby Damon and the sister of Jack Damon.
History
In 2020, Toby brought up the idea of adoption to Kate. Kate could not get pregnant with any more biological babies and the family's long line of adoption interested the couple. On the day of their son Jack's first birthday, they decided they wanted to adopt and looked at adoption agencies online. Sometime in the future, Kate and Toby's journey of adoption results in them adopting Hailey.
Personality
Hailey is shown to be a smart and artistic young woman in the future, working at a gallery. She appears to be heavily family-oriented, having a close relationship with her brother Jack, as she rushes to the hospital when her niece Hope Damon is born.
Relationships
Romantic
Familial
Hailey appears to be close to her brother, Jack. She rushes to the hospital to meet her newborn niece Hope Damon.
Friendships
Hailey's best friend at work is Zach, who has an unrequited crush on her.
Professional
Career
Hailey works at an art museum as a curator.
Notes and Trivia
Hailey is the third person that has been adopted in her family. The first was her uncle Randall and the second was her cousin Deja.
Hailey was born blonde but her hair darkened as she got older.
Gallery
Episode Stills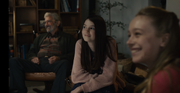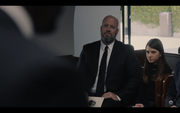 Appearances